Just after lunch, the truck arrived. We all ran to see the massive 26ft long truck. I felt light-headed just looking at it and the amount of stuff we had to put in there. Then, Johnathan informed me that one of his friends was coming to help load the truck. My burden was suddenly manageable, the sun was brighter and the mood lifted tenfold. I was thrilled, not just to have another hand at this daunting task, but, also to have a friend around while we spent our last days in Sioux Falls.
The day couldn't have gone any faster and smoother than it did, my Grandma and Sarah came over to clean and continue packing in the house. There was bearly a squabble amongst us thanks to our friend, we listened to upbeat music, teased, and laughed together. I couldn't have asked for a better day. We worked from noon until 9 pm, and we were tired-but not done. We had probably filled 3/4 of the truck and Landon, (who was the one who did most of the strategic placement and organizing of the boxes and furniture) was starting to wonder whether or not we would fit it all in.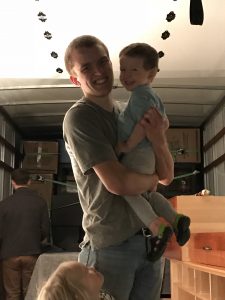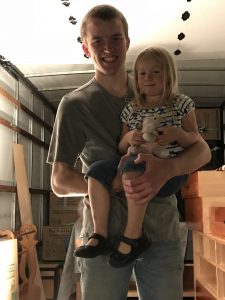 They were best buddies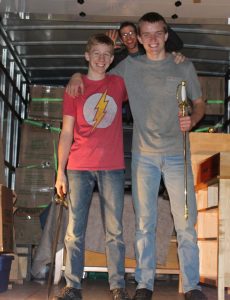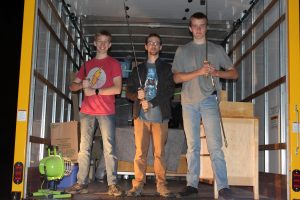 Boys will be boys!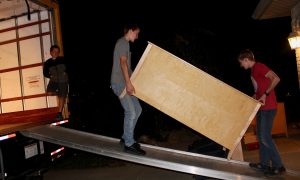 Ahh, those dressers were no easy task, but they managed!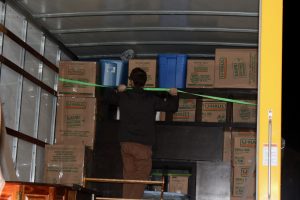 Landon, Tetris Master.