At 10:18 am, Friday, the 10th of November, Madeleine Therese took her first breath of California air. Madeleine will be the first to be born out of Sioux Falls and the only one with a California birth certificate. She was 8lb 7oz and 19″ which is a pretty average Frederes size.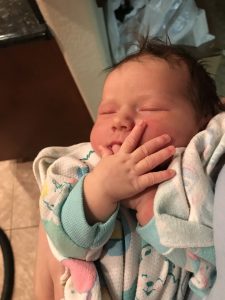 Just so cute!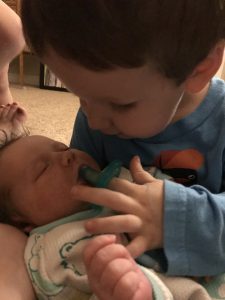 Benjamen loved holding the pacifier in while holding the baby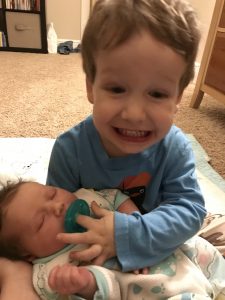 Someone takes cheese a little seriously.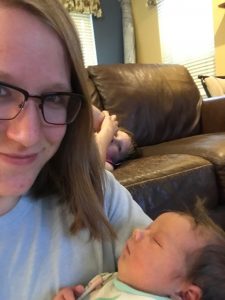 Sleeping angle with wild hair.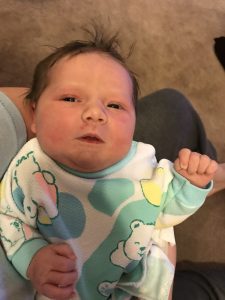 I'm awake now!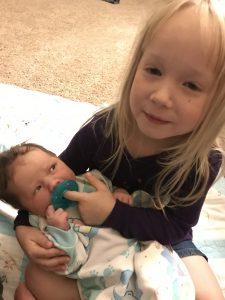 Baby: Who are you?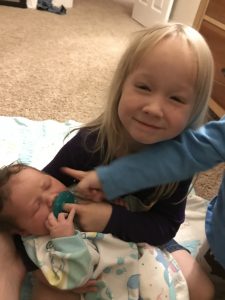 Even in strange arms, she let sleep claim her.